For the first time since the war on drugs became a national law enforcement obsession in the mid-1980s, the number of African-Americans in state prisons for drug offenses has declined, a criminal justice reform organization said.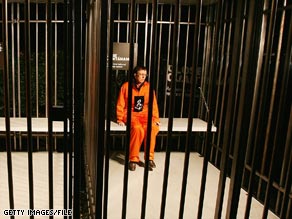 The number of whites in state prison for drugs rose 42.6 percent since 1999, while blacks dropped 21.6 percent.
A study released Tuesday by the Sentencing Project found a 21.6 percent drop in the number of blacks incarcerated for drug offenses, a decline of 31,000 people, from 1999 to 2005.
The corresponding number of whites in state prisons for drug offenses rose 42.6 percent, or by more than 21,000 people, while the number of Hispanics was virtually unchanged, according to "The Changing Racial Dynamics of the War on Drugs."
The study, authored by Executive Director Marc Mauer, found that the differences between black and white imprisonments for drug crimes are partly because of how police target suspects and court sentencing guidelines, which vary by state.
Also, there has been a decrease in the use of crack cocaine in predominantly minority urban neighborhoods and an increase in methamphetamine abuse in many primarily white rural areas, Mauer said Wednesday.